Chapter 4 Page 39
Posted June 2, 2017 at 6:21 pm
Scene change! This page took a lot longer than I expected. Thanks for your patience!
Exciting news: The Molly enamel pin in now available in the shop!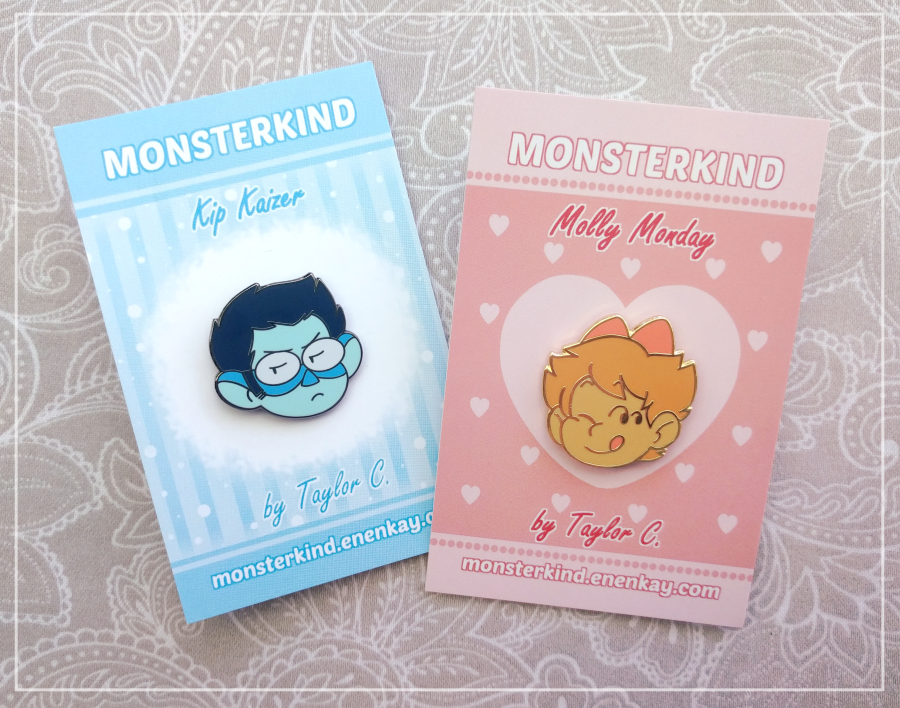 Other fun things about today's page: there are some very special cameos from a few very generous Kickstarter patrons from Monsterkind's Book One campaign. Thank you guys so much for your support then and now!
Lastly, the Monsterkind shop will be closed June 7th through June 15th as I'll be out of the country then. Be sure to get your orders in soon!
Thanks so much and have a great weekend!