Chapter 4 Page 50
Posted July 25, 2017 at 10:15 am
☆ THE MONSTERKIND BOOK TWO KICKSTARTER IS 10% AWAY FROM GOAL ☆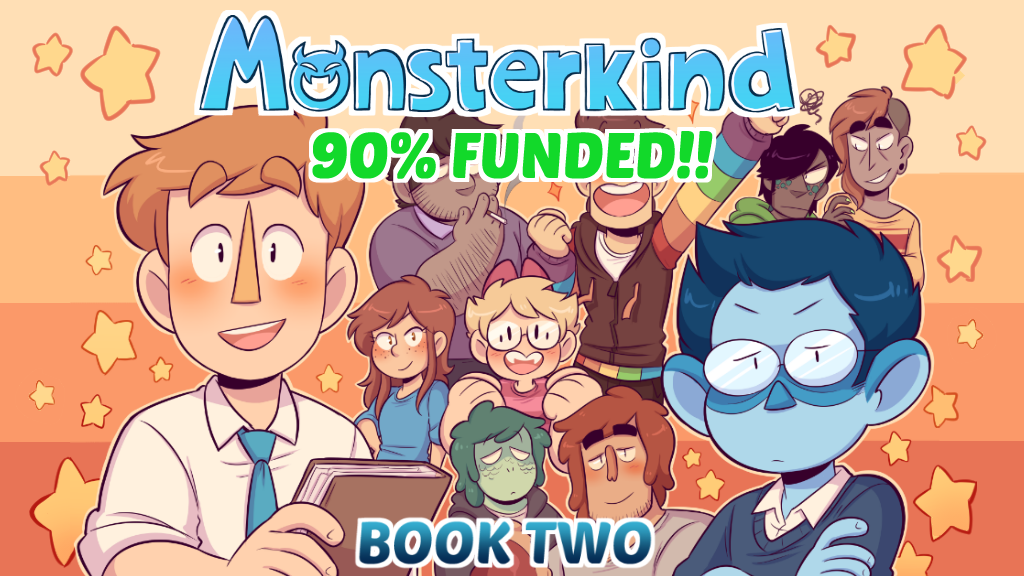 Guys, we're SOOOO CLOSE to making goal on the Kickstarter!! Only %10 percent away, and less than $1700 to go. I really want to push this thing past $18k!
I had a few people ask about a reward tier that contained only softcover copies of Book One and Book Two, so I've added a new $50 tier!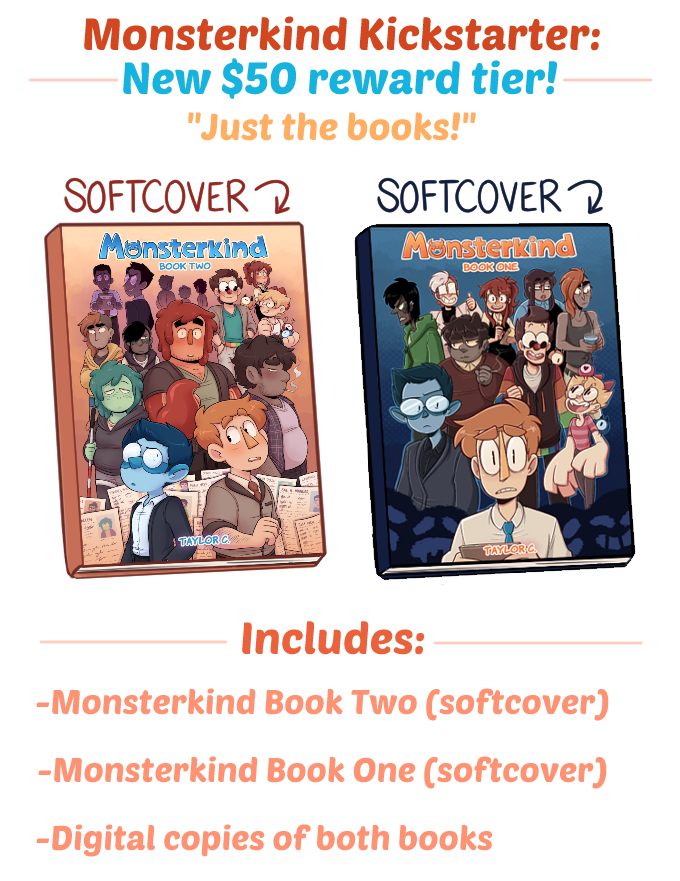 Please check out the project page for more info! I hope you'll help make this book a reality!
PS: There will be a DOUBLE UPDATE this Friday, which will also be the end of this current scene. GET. READY.