Chapter 4 Page 55
Posted August 4, 2017 at 9:00 am
Edit (8/8/17): Hey, guys! I'm working on today's two page update right now! They'll be up sometime later this afteroon so be sure to check back here!
--
THIS IS THE SECOND PAGE OF A TWO PART UPDATE! CLICK THE BACK BUTTON TO READ THE FIRST PAGE!
--
There is only ONE WEEK LEFT to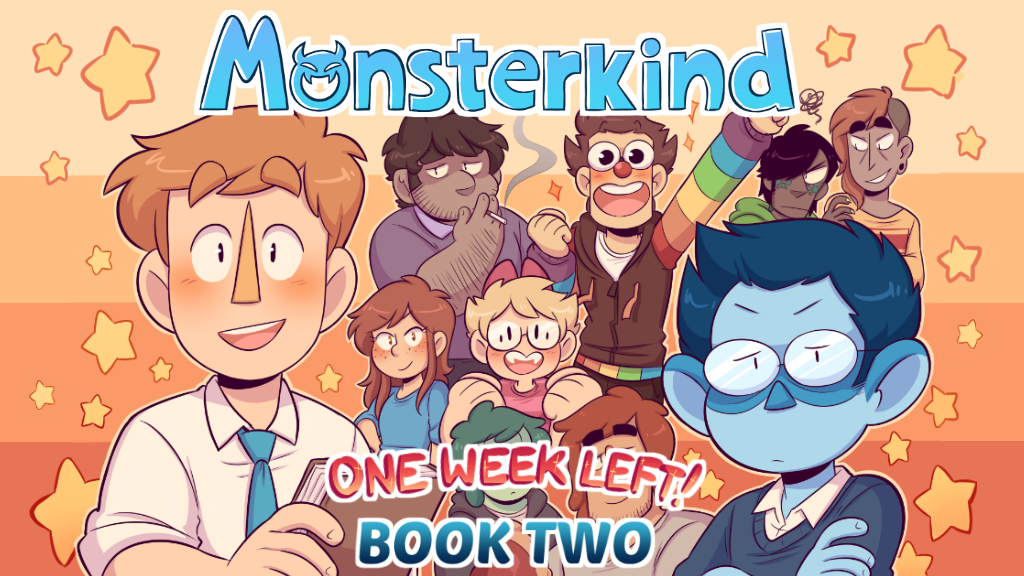 One week left and we've already hit three of our stretch goals! We just reached $25k which added a new, bonus sticker sheet to all tiers with a printset. The next stretch goal beefs up the rewards even MORE by adding an 11x17 poster to those tiers as well. The more money the Kickstarter makes, the better rewards!
And oh man... I really wanna get that bonus comic stretch goal....

---
I've added SUPER LIMITED commission tiers to the Kickstarter!
You can now get the full Monsterkind Library as well as a black and white or full color commission of up to two Monsterkind characters of your choice! And yes, I will totally draw your ships.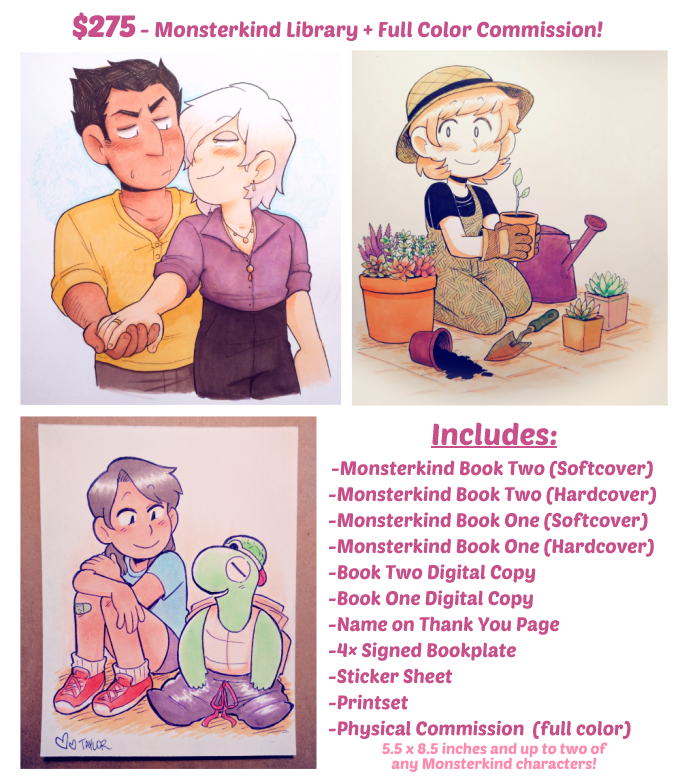 ---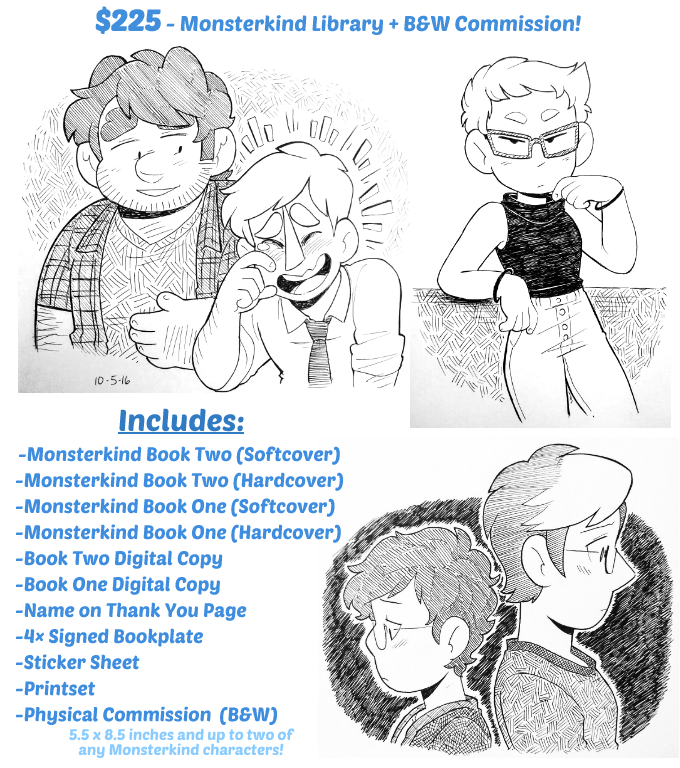 ---
Thanks so much for reading my comic, and thank you so much to everyone who has checked out and/or pledged to my Kickstarter! This book is going to be amazing, and it's all thanks to you ♡
Have a great weekend!