Chapter 5 Page 14
Posted May 10, 2019 at 2:03 pm
Kickstarter rewards have started going out! They will be coming out in waves as I prepare the bonus items for tiers that include extra rewards. Look forward to it!

Additionally, May 12th is Eno's 10th birthday, and I'm doing a giveaway on twitter to celebrate! I hope you'll check it out and enter into the giveaway for some sweet Eno-related goodies!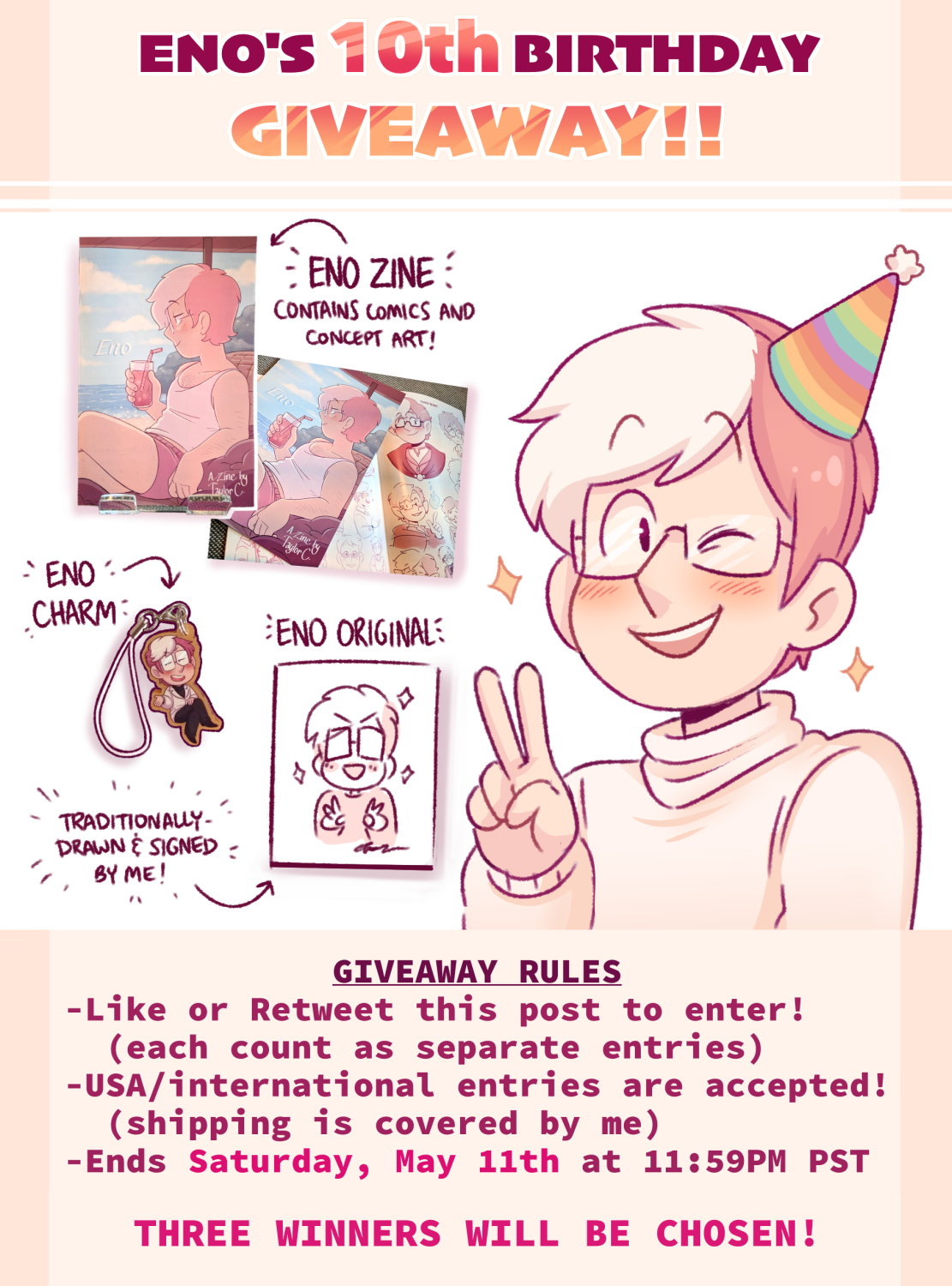 Have a great weekend, and see you again soon!