Chapter 4 Page 57
Posted August 8, 2017 at 3:01 pm
THIS IS THE SECONDD PAGE OF A TWO PAGE UPDATE! CLICK THE BACK BUTTON TO READ THE FIRST PAGE!
--
☆ THE MONSTERKIND BOOK TWO KICKSTARTER ENDS IN 70 HOURS! ☆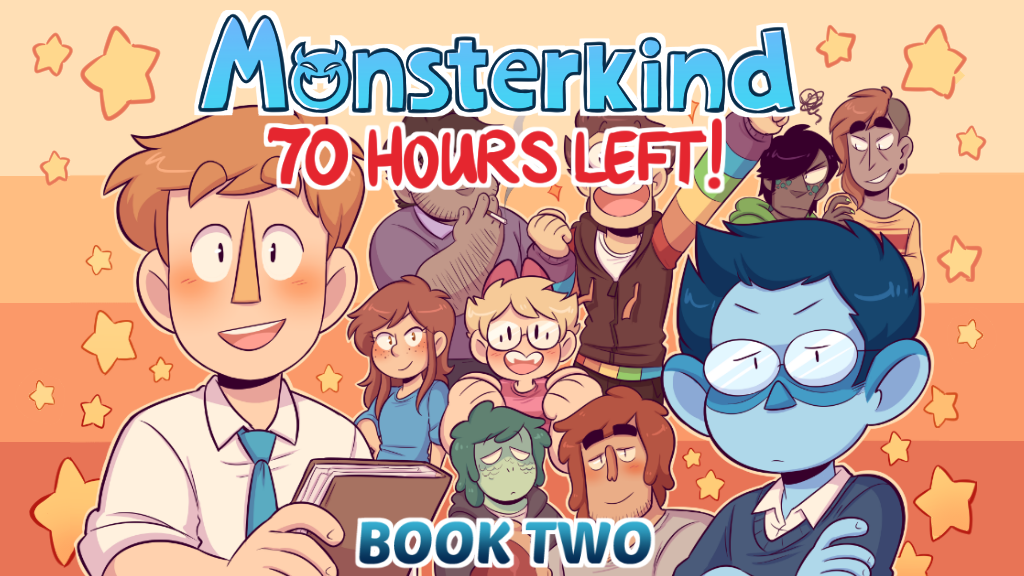 We're down to the wire! It's your last chance to back the Book Two Kickstarter!
I revealed two more stretch goals:
$35,000 - Bonus Q&A comics added to book!
$40,000 - Roy enamel pin added to all printset tiers
Let's make these last 70 hours count!