Chapter 4 Page 58
Posted August 11, 2017 at 5:00 am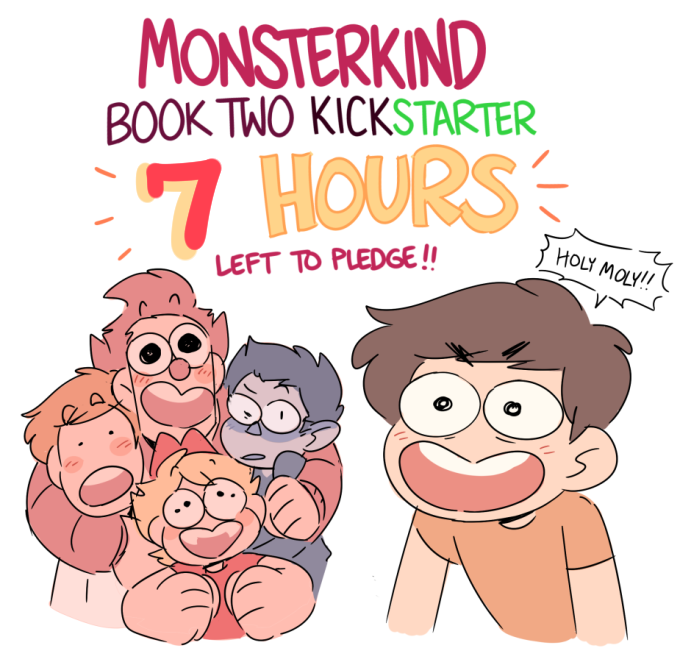 It's the final stretch, and your last chance to pledge to the Kickstarter!!
It's been an absolutely wild ride. As of uploading this, we're super close to hitting the $35k stretch goal. I really want to make it to $40k so we can unlock that Roy pin, so I hope you'll help push us there!
Thank you all so much for the overwhelming support you've shown for Monsterkind. I'm so very humbled and so proud to have such a wonderful audience of generous and caring people supporting my work.
Thank you for reading. I hope you have a wonderful weekend ♡